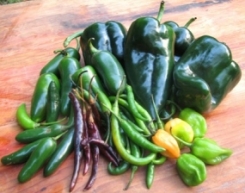 I am sorry if you are experiencing issues with this site, for a better experience we have updated the website, please click on the following site: xileverde.com
Each dish is prepared from scratch, with natural and the freshest ingredients, if available our preference is to use organic ingredients.
Please let us know your ideas and your favorite selections and we will work on a menu and a quote based on your choices.
The cost for the Chef Service is per person and is set according to the selected dishes, courses and the size of the group. The pricing will include the ingredients. A 15% service could be added to large groups of ten or more people. For all services in Playa del Carmen we don't have a transportation fee, if the service is require out side of town, a transportation fee will be added.
-
I am sorry for the glitches in the page. For a better experience try the following site: xileverde.com
Chef's Menu
Appetizers
Guacamole

Avocado dip with tortilla Chips
Tostaditas de Frijoles
Toasted corn tortillas with black beans, lettuce, crumble cheese, sour cream and hot salsa.
Albondigas al Chipotle
Little Meat balls made with organic beef and pork and served on a bed of tomato and chipotle sauce.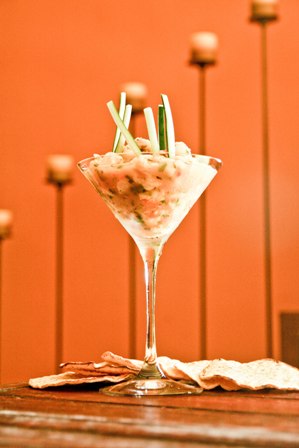 Ceviche de Pescado
Local white fish marinated with lime juice and mixed with fresh salsa with a touch of cucumbers and fresh chilli peppers.
Coctel de Camarones
Shrimp cocktail with a tomato sauce with red onions, cilantro, chipotle peppers, and a fresh touch of cucumbers.
Soup
Sopa de Tortilla
A traditional mix with corn tortillas, dry peppers, tomato, onion & spices, served with tortilla strips, avocado, aged cheese and sour cream.

Salads
Ensalada de Jicama
Organic Romaine lettuce with fresh orange supremes, Julienne jicamas & topped with toasted peanuts, chilli powder and our citrus dressing.
Green Mexican Salad
A mix of organic lettuce with cucumbers bell peppers & avocado slices, topped with sauté green beans and our vinaigrette dressing.
Caesar Salad
Organic Romaine lettuce with fresh made croutons, parmesan cheese & bacon bits all dressed with our traditional Caesar dressing.
Traditional Yucatecan Courses
Frijol con Puerco
Traditional Mayan soup with black beans and pork loin, garnished with chopped red onions, red radish, and habanero salsa with roasted tomatoes.
Tikin Xic
White fish fillet, marinated in a citrus sauce with achiote seeds and spices, wrapped in banana leaf & served with white rice with xnipek salsa and fried plantains.
Cochinita Pibil
The most traditional recipe from the Yucatan peninsula: Marinated in a citrus-achiote sauce with spices & roasted to perfection. Served with pickled red onions, habanero salsa, corn tortillas and black beans.

Traditional Mexican Courses
Chiles Rellenos
Roasted Poblano pepper stuffed with Quesillo and goat cheese, served on a bed of roasted tomato and garlic sauce.


Tacos a la Parrilla
Mexican grilled tacos all served with white corn tortilla, sirloin steak, chorizo, cactus with cheese, caramelized onions with fried potatoes, sauté mushrooms with Mexican herbs, pico de gallo & hot salsa.
Pavo con Mole
(Served from Oct to Jan only)
Turkey breast served with a sauce made with dry peppers, tomato, onion, peanuts, chocolate & spices. Served with Spanish rice and corn tortillas.

Chicken & Meat
Pechuga de Pollo Poblana
Breaded chicken breast stuffed with Quesillo & goat cheese and served with a roasted poblano pepper creamy sauce.
Pechuga de Pollo en Hoja Santa
Chicken breast wrapped in hoja santa leaf, stuffed with quesillo & goat cheese and served with a roasted tomato and garlic sauce.
Filete Mignon
Grilled medallions of fillet mignon served with a roasted Ancho pepper stuffed with potatoes and cheese, topped with a Merlot-Mushroom sauce.
Sea Food & Fish
Fish and Shrimp Tacos
White fish & shrimp tacos made with corn tortillas, fresh pico de gallo, tamarind salsa, chipotle dip and chipotle salsa.
Camarones al Chipotle
Grilled jumbo shrimp served on a roasted tomato sauce with chipotle peppers.
Langosta Caribenia
(Served from Sep to Feb only)
Caribbean lobster topped with a tropical style tamarind sauce serve with a side of green salad & white rice

Dessert
Mexican chocolate Brownies with vanilla ice cream
Fried Plantains with whipped cream
Tropical sorbet with seasonal fruit