Tapas Mexican Style
Great for a casual event or cocktail parties, and excellent for a family style service. In this menu we offer you both traditional and modern fusion cuisine selections. Please advise us on your ideas and we will work on a menu and a quote based on your choices.

Menu
Apettizers
Rainbow Salad
Grated carrots, cucumbers & beets dressed with a Mexican Style dressing served on top of a slice of juicy Jicama.
Jicamas Pico de Gallo
Jicama & orange slices, with coarsely ground peanuts, salt and a touch of ground toasted peppers, dressed with lime juice.
Salsas with Tortilla Chips
Guacamole
Mexican Fresh Salsa
Chipotle
Chipotle Dip
Black Bean Dip
Cilantro Dip
Meat Lovers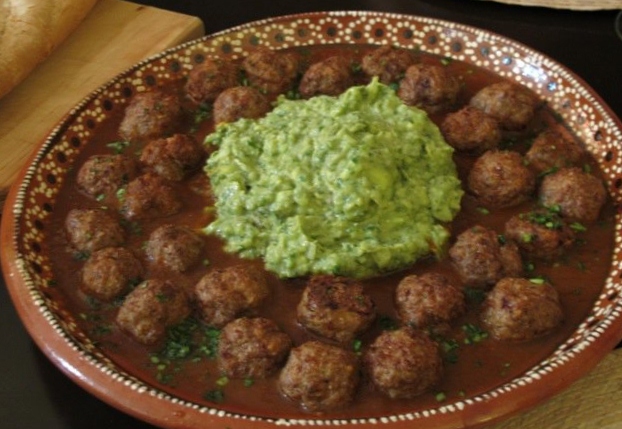 Albondigas al Chipotle
Beef & Pork meat balls with Guacamole, served on a bed of Chipotle pepper sauce
Tiritas de Arrachera
Flank Steak strips served with grilled pearls onions & tomatillo salsa
Tostaditas de Salpicon de Res
Pulled prime beef mix with a Mexican-Mayan style fresh salsa, served on top of a little baked corn tortilla with a slice of avocado
Salbutes de Lomo
Lightly fried little corn tortilla, topped with pulled pork loin & pickled red onions with habanero peppers
Sea Food & Fish Platters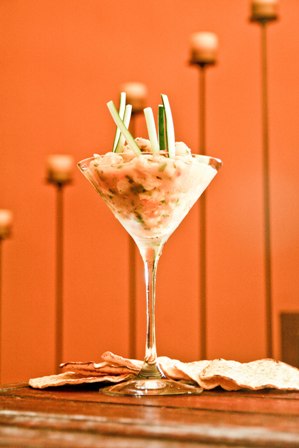 Tostaditas de Ceviche de Pescado
Little Baked Corn Tortilla topped with white fish ceviche
Camarones al Chipotle
Large shrimps in a delicious chipotle sauce served with squares of rustic bread and corn chips
Atun en Salsa de Tamarindo
Seared Tuna fillets with tamarind sauce served with squares of rustic bread
Camarones al Coco en Salsa de Mango
Coconut breaded large shrimps in mango sauce
Dessert
Cheese Cake Squares
Chocolate Brownies