Tapas Mexican Style
Great for a casual event or cocktail parties, and excellent for a family style service. In this menu we offer you both traditional and fusion selections. Please advise us on your ideas and we will work on a menu and a quote based on your choices.

Menu
Jicamas Pico de Gallo
Jicama & orange slices, with coarsely ground peanuts, salt and a touch of ground toasted peppers, dressed with lime juice.
Bruschetta d' Calabaza con Champignon
Toasted slices of rustic bread topped with grilled diced zucchini and cremini mushroom with a spread of goat cheese
Guacamole
Mexican Fresh Salsa
Hummus Dip

Meat Lovers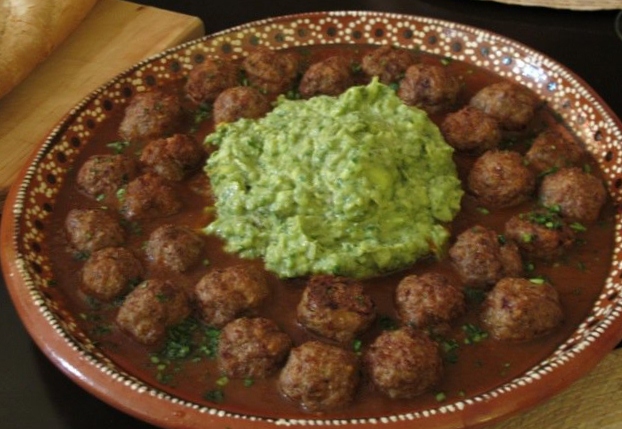 Albondigas al Chipotle
Beef & Pork meat balls with Guacamole, served on a bed of Chipotle pepper sauce
Tostaditas de Salpicon de Res
Pulled prime beef with a tasty mix of fresh salsa with veggies, served on top of a little baked corn tortilla with a slice of avocado
Salbutes de Lomo al Pibil

Lightly fried little corn tortilla with a spread of refried beans, topped with pulled pork loin roast with habanero salsa & pickled red onions

Sea Food & Fish Platters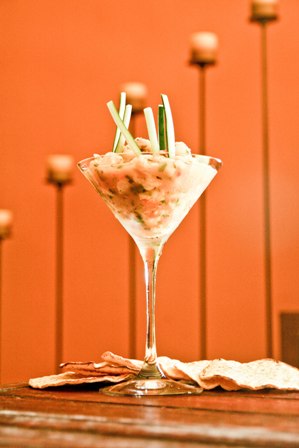 Tostaditas de Ceviche de Pescado
Little Baked Corn Tortilla topped with white fish ceviche
Camarones al Coco
Coconut breaded large golf shrimps in a delicious mango sauce.

Atun en Salsa de Tamarindo
Seared local Tuna fillets with tamarind sauce

Dessert
Fried Plantains

Chocolate Brownies